I-SEC – International Stress Engineering Centre
I-SEC is an initiative to create an international stress engineering centre of excellence, offering global access to multiple residual stress measurement technologies, research and expertise. The plan includes building a new advanced neutron instrument and the world's largest Contour Method measurement facility.
The Open University, in collaboration with the the ISIS Facility (STFC) and Coventry University, plan to establish an International Stress Engineering Centre (I-SEC) on the Harwell Campus offering access to:
Critical mass expertise in residual stress engineering
Unique stress measurement facilities
Underpinning research (targeted projects and core programme)
Knowledge transfer, CPD, training
Measurement services and consultancy.
Driving forward the UK's global lead in stress engineering
GAPS
100+ businesses in UK need innovative solutions for dealing with hidden stresses
Limited stress engineering capability worldwide
Measurement capacity

Size limit = 0.5m x 0.5 tonne
Plummeting measurement capability (neutron days)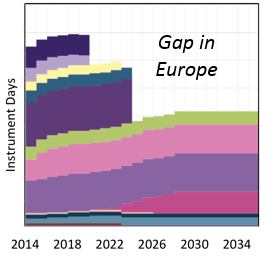 Lack of knowledge
Shortage of skills
China (2016) is investing £48m to establish "I-SEC" at Dongguan
CONSEQUENCES
Demand from UK companies cannot be met
No UK capability to deal with large heavy structures (e.g. wind turbines and aircraft wings)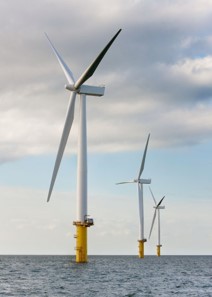 UK industry will over-design structures and become uncompetitive
The UK will lose world lead in residual stress technology
I-SEC PROPOSITION
Build I-SEC (UK) at Harwell by 2020 for Stress Engineering

Research hub
Training hub
Measurement hub featuring:

All stress & strain techniques
A new neutron instrument
The worlds largest wire EDM
with a 5m x 5 tonne capability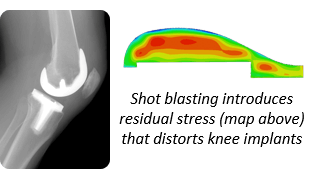 I-SEC will enable and promote efficient design at lower cost
I-SEC will augment the UK's unique capabilities giving a 25 year global reach
WHO BENEFITS
Industry:
Nuclear (Civil & Defence)
Offshore Wind, Oil and Gas
Manufacturing (3D-printing, casting, machining, joining)
Shipbuilding, Construction
Automotive, Earthmoving
Aircraft, Jet engines, Space
Academia:
ISIS Facility Users
Universities
Research Institutes
Catapult & Catalyst Centres
UK Society:
Oxford-Milton Keynes-Cambridge growth corridor
UK jobs & economy (>£2b pa)*
UK science and engineering
Our proposition
Measurement Hub
providing co-located state-of-the-art facilities for measuring deformation, strain, stress and damage at the material micro-scale and in large structures
a new Engineering Neutron Beamline (ε-map) that increases the availability and capability of neutron stress measurement in Europe read more
measurement and consultancy services for business based on the pioneering methods developed and used at the centre
Research Hub
to undertake a core programme of innovative fundamental and applied research
to undertake targeted research sponsored by industry
to foster an environment for knowledge sharing and international collaboration
to deliver impact, economic and societal benefits
Training Hub
to support remote experimental simulation, planning, execution, data analysis and interpretation of neutron and other measurements (including virtual e-infrastructure)
to deliver CPD courses, badged open courses, workshops and webinars to train engineers and scientists and inspire OU degree uptake
to widen participation and skills development through e-infrastructure and e-learning, linking with emerging HEIs in the developing world to inspire and train the next generation of engineering science neutron users and stress engineers and facilitate mobility of research staff and knowledge transfer to industry